IN MEMORY
Alexander Cleveland Lea
8/29/07 - 9/3/97

Mary Eugenia Smith Lea
2/3/13 - 3/24/97

In 1931, two people met at Church and began to "see" each other.
They shared a common love for Christian fellowship and
helping their fellow man.
As their feelings for each other began to develop,
on August 13, 1932,
they pledged their love in front of their families and God,
beginning a life of marriage together.
On February, 5, 1937, they brought forth
their first child, a son, James Alexander Lea.
This birth was followed on December 5, 1941,
by a daughter, Sandra Ruth Lea.
They lived together thru World War II, the Korean War,
Viet Nam Conflict and Desert Storm.
Strong in their hearts were the words of their marriage vows,
"in sickness and health, in riches and debt, til death do us part".

Many were the adjustments and trials of marriage and life,
but their vows were strong.
She worked fulltime and ran the household after work diligently,
cooking, sewing, caring for the growing children, as a Mother always does.
He worked fulltime, but was always handy helping with the chores
and always found time to do the repairs around the house.
They both always found time to honor their God
and to support their Church in their time, talents and tithes.
Together they spent time with their children raising them
in the ways of the Church and of Scouting, bestowing on their offspring
the beauty of helping their fellow man.
Their children honored them with four grandchildren and two greatgrandchildren.
God was always good to them, for they served Him with love and faith.

The years they lived together began to add up, 25 years, 50 years, 60 years.
And the years began to take their toll on their health.
Normal infirmities that come with advancing age began to show:
high blood pressure, heart irregularities, arthritis, cataracts, strokes, ulcers.
She retired from fulltime work at age 68, due to a handicapping stroke.
He retired from barbering after 75 years of working behind the chair.
Then 6 months later, their life started a downhill slide,
with a serious paralyzing stroke for him
and broken bones for her.
They were separated by the miles in nursing homes,
but their love kept them together in spirit.



On March 24, 1997, Mary Gene Lea passed from this world,
to a better life in Heaven with God.
And on September 3, 1997, Alex C. Lea left to join her in Heaven.

TOGETHER ALWAYS WITH JESUS

Mother and Daddy, thank you!
For the little things that are you!
The things you taught me,
I can now finally see!
Love of God and fellow man
I'll cherish all I can!
I'll see you again one day,
And once again I will say!!

I love you,
Mother and Daddy!!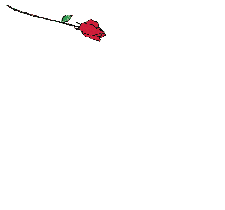 My memories of my parents:
eatting all my Mother's good cooking,
being happy she could sew beautiful clothes;
going camping with my Daddy, just him and me,
helping him in his workshop, learning to fix everything.


Now, you can return to my home page
and continue a memory slide!!!!



*soft, sad smile*