A very special thank you
to my son for helping me learn HTML.
Check out his site and you will understand why I think his is talented!!
~~ Whoops!!! ~~
His personal website is under renovation now, check back later!!
Thank you, Freddy!!


You are so kewl, son!!

---
---
Some of my special friends can be found online!!!
Like the four angels:


//

//

//


and can't forget a very strong young lady, (Eeyore's daughter) Tigger.


And the man who still thinks America is Beautiful,
the PATRIOT!!!!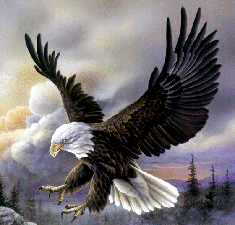 Way to go, Mel!!!

Of course, I can't forget my #1 "cyber daughter", CODA,
thanks for being there for MOMMA!!

And another young lady, who has adopted me, Mandy.
And loads of other new friends, like my other cyber daughter,
RED ROSE (or is she the BLACK rose this week??)

Some kewl dudes, like SCHWA, ViOlaToR, RED SOUL,
Daedalus (a true TOXIC dude!! *EG*), LON'S MONKEY, LIL' DEVIL,
NITHODE aka Spaceboy, SILVERADO and NATTO.
These dudes listen to their MOMMA sometimes!!!! *ROTFLMAO*

But, the kewlest DUDE in bayou has to be Da Sandman.
He holds the designation of being the ONLY male ANGEL in MOMMA's Bayou!!
Luv u, Ryan, you are a TRUE friend!!! *KOTC*

Some kewl chicks, like ERIC DRAVEN (or whatever name she is using today!!),
Alien Angel, Morbid Kitty aka Azul, AnGel, Tifa aka Guen, Kitty (Hi, Preppy!!),
Cin, Queen Serenity, Blyss, Naked In Canada, Callie aka Fantasy
and other friends too numerous to list!!!

*A HUGE MOMMA MUSHROOM HUG TO ALL OF YOU*

---
~^*^~^*

*^*~^~
NOTE
During a recent incident in our lives, we (STOLN and MOMMA)
have discovered just who our REAL friends are.
And we want to thank you from the bottom of our heart
for having faith in us and giving us much needed moral support!
YOU KNOW WHO YOU ARE!!!


*the biggest MOMMA Mushroom hugs to our SPECIAL friends*


~^*^~^*

*^*~^~

---

Now, you can return to my home page
and continue a memory slide!!!!



*kittenish grin*