Alexander Lea Barton
April 16, 1965 - May 4, 1991

This page is dedicated to my oldest son, Lex (aka Bubu).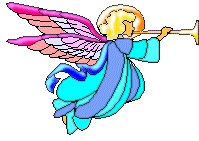 It has been 7 years since we lost Bubu,
but a day doesn't pass without my thinking about him.
His was a short life, as he was only 26
when he left this life.
He chose to take his own life
on May 4, l991.

It is still very hard to talk about his death.
Suicide is such a permanent solution
to a temporary situation!!
But Bubu found life not worth living,
having buried his wife of 8 years
in December of 1990.
He was a very confused, lost young man,
and had given up on life,
because he thought life had given up on him.

Son, I feel that I have failed to do something
for you, but I cannot understand what it is.
Just know, Bubu, that I love you dearly,
and miss you terribly.
Several times since you left us,
I have attempted to follow you.
But Jesus is not ready for me to join you yet,
as I am always stopped before I can leave.

It hurts to know you are gone
and the circumstances under which you left
are tearing my life apart.
Why did you have to leave us???
I tried to contact you,
but the powers that be got in between us.

You will always be my special son
being my first born and my "Tiger",
and being born on Good Friday.

Freddy and I both miss you terribly,
please know that we love you bunches.
"A Bushel, A Peck, and A Hug Around the Neck!!!

One day we will meet again, son,
but until then, know that you are missed
and loved always!!!

Momma loves you, Tiger!!!


I have planted roses for you, son,
just like the ones you used to pick for me.
But the love in my heart has nearly lost
its reason to bloom.

Why, Lex, Why???