Everyone gets kisses from family and friends.
But what about a hug for someone dear?
A HUG always lets you know someone really cares!!


You obviously were sent here by a friend,
who wants to give you a big hug!!
Who wants to say "Hi, I love ya'"!!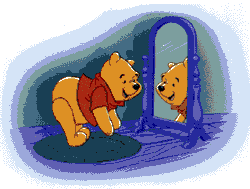 I looked in the mirror this morning
and I thought about all my friends on the internet!!

"Here's a hug for ya'll!!
Hugs are warm,
Hugs are nice,
Hugs are ways to break the ice!!

If you send me a hug,
You won't regret it!
I'll hug you back
So you can't forget it!

A hug is just a way to say
"I love you" in a special way.
To tell that someone special
"I care about you" in every way.

When you shed a tender tear,
a hug is sure to be near.
When you're trembling in fear,
a hug will come from someone dear.

In your hug is the circle of life.
A new beginning to an endless day.
A ray of hope to light your way.
Take a hug and pass it on/
Don't save them up, it can't be done.

Share them with family and friends,
share them whenever you can.
A hug will make you "aahh",
A hug will make you "oohh",
A hug will make you smile,
A hug even can make you cry,
A hug will make you feel great.
A hug lightens up your day,
A hug throws away your loads,
A hug strengthens your ties,
A hug makes you feel important.
A hug is harmless among friends and family.

STOP!!
Take a break!
It only takes a little of your time.
Why not share a hug?
We all need a hug,
DON'T WE?"

Author - unknown


A very dear-deer friend sent this to
Kajun and the Kritters today,
and we loved it so much that
we want to share with ALL our friends!!

So pass it around and share it with your friends,
if it comes back to you, you know they care!!!

---
---