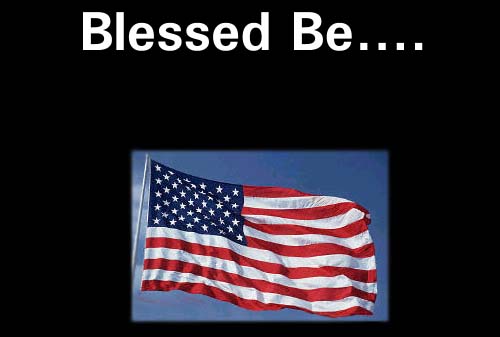 ~ 9/11/01 ~

America's flags will fly
at half mast for a long time.
The whole world knows about the
cowardly terrorist attacks on the U.S.A.
I feel they failed to achieve the purpose
because it has really ACHIEVED the
UNITED togetherness that America
was founded on in 1776.
No matter how different
religious beliefs may be,
please take a minute to
bow your head and ask for
the loving grace to support
the friends and families
of the injured and dead.
This is not the time to
hate and fight!
We need to all unite in
our requests to our
higher beings
for love and support.

Please, Jesus, lift America
in Your loving arms.
Guide our leaders in
this time of need.
Amen

GOD BLESS AMERICA!!